What's new with Visit Software: Grow and track secondary revenue
Visit Software is the next generation platform that arts venues use to deliver a personalised, fully integrated, touch-free pre-order and table booking experience for guests. Find out what's new – all new features have been developed from customer feedback to ensure Visit is tailored to performing arts venues: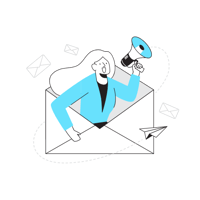 Stay GDPR compliant while tailoring the guest experience
Visit now has enhanced GDPR tools that ensure the use of Visit remains GDPR compliant while giving choices to the venues around tailoring the customer experience.
Venues can select what happens if a customer doesn't wish to be contacted. For example, there is the option of no longer sending that customer a Visit link or of suppressing certain parts of the Visit experience which can be considered marketing.
Are you a Spektrix customer?
If you are, the Spektrix integration now works seamlessly with the Agreed Statements feature. Using Visit Back-office, venues select a Statement from Spektrix and choose "Agreed" or "Not Agreed".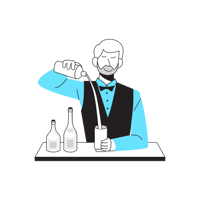 Tailoring guest experience by seating location
Visit now also enables venues to tailor each guest experience around where they are sitting, helping you with logistics and tiering of experience.
This means that you can control if pick-up, seat-delivery or table orders are turned on or off for each guest, based on where their seats are located.
Different drinks and refreshment menus can also be selected by linking parts of the POS menu to specific areas of an auditorium.
Visit also provides the ability to direct guests who have placed orders for collection to a specific location based on where they are sitting. This means it's easy to create a space in which guests can enjoy a safe, touch-free and seamless order and collection service. A venue might for example wish to offer a more personal service for premium boxes or may simply have different inventory at each pick-up point.
The flexibility of this feature enables your venue to create a very personalised guest experience and theatre operations are highly optimised.
To learn tips about how other venues are growing their secondary spend with Visit Software book a free demo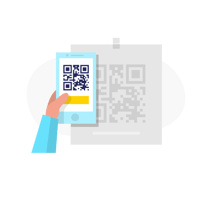 Spektrix scanner
The Visit Arrivals Board now reflects the scan status of tickets from Spektrix, meaning you have a single view of exactly which guests arrived.
You can either use the Spektrix scanner to scan a guest ticket or mark the ticket as scanned in the Sales interface, and this is then reflected in the Arrivals Board.
NB other integrations are also possible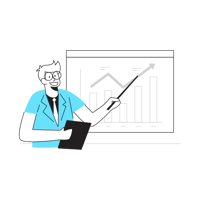 Revenue reporting per performance
A new report enables venues to account for revenue received on a per performance basis.
This means venues, producers and accounting teams are now able to include F&B pre-orders as part of overall show reporting.
Regardless of how far in advance of a performance an order is placed, Visit will provide the accounting data needed to book that receipt against a particular performance.
To learn tips about how other venues are growing their secondary spend with Visit Software book a free demo