5 ways Visit can increase customer satisfaction and aid your post-Covid recovery
Here at Visit, we see the effects of the ongoing restrictions and limitations to the capacities of theatres, cinemas and other entertainment venues. We understand the impact that closures, postponed premieres and cancelled events have created. Whilst we can't promise to claw back all that has been lost over the last year, we want to do all we can to support your post-Covid recovery.
It's time to look to the future.
Ways to aid your post Covid recovery
Visit Software allows you to run your business with utmost efficiency. We want to do all we can to help you get through the next few months and grow your income as the restrictions ease. We recommend using the following software features to help you cut costs and spend wisely.
Use data and accurate reporting to your advantage to increase profit
Visit Software offers easy-to-understand reports which help you to see patterns in customer behaviour and secondary spend, linked to performance times and types. Use the data collected to analyse trends and make accurate decisions about where to capitalise on profitable opportunities; which exclusive offers to run; and how to reduce costs.
You can also get to know your customers better and analyse their habits. You can even identify individuals who may be ideal donors or willing to support your independent theatre or cinema further.
Streamline and simplify the customer experience
With Visit, every customer can receive a 'welcome email' containing their digital ticket, with a QR code, which you can customise to market all you have to offer – include venue information and travel directions, as well as the chance to pre-order food and make table reservations – all at the click of a button.
Allowing customers to use a digital ticket is the ultimate convenience, especially when bookings are made far in advance. You can also send SMS reminders with a link to your customers' personalised Visit page. The QR code itself is optimised for display on the customer's smartphone. It's easy and reliable to scan, ensuring a friction-free visit and swift entrance to your venue.
Visit also allows for follow-up communication, via SMS, from a simple 'thank you for your visit' message, through to customer satisfaction surveys and invitations to donate.
All of these actions will enhance customer experience and encourage return custom.
Increase concession quality and reduce food waste to save money
When food and drink is served fresh, is high quality and is also available for pre-order, in-seat delivery and interval collection, you will experience reduced customer complaints and an increase in secondary spend.
Visit Software links seamlessly with not only your ticketing software but also your concession stand POS system. Notification of customers' arrival, upon the scanning of their tickets, has specifically helped our clients with the preparation of concessions, especially pre-ordered hot food, ensuring it is as fresh as possible, as well as ready for collection promptly. Read The Picture House case study to learn more.
This seamless process also reduces food waste by supporting more accurate stock levels and better purchasing patterns.
Continue to make your customers feel secure and safe to encourage return custom
Whilst many long for the lifting of all restrictions, some of your previous customers may still be nervous about large crowds or gatherings, especially in a foyer area.
Highlight that you are addressing this by reducing queues and wait times for the purchase of food, beverages or other merchandise, through the use of pre-orders and in-seat ordering.
You will enhance the customers' feelings of space, as well as allowing them to collect their items from socially distanced locations, or having food and drink delivered directly to their seat.
Visit software not only allows all of this to happen, but you can also use the bespoke, personalised emails, webpage content and SMS messages to communicate all of the Covid secure options you have in place.
Implement a paperless system to help save the planet
Sustainability and environmental protection is a matter of considerable concern for many and should be something we are all taking action on.
Visit Software can help to align your theatre or cinema with these values, allowing for a completely paperless service for tickets, table reservation and also F&B orders – all available on-screen by integrating your systems. There is no need for printed receipts or order printouts either.
For more helpful suggestions on maximising secondary spend, read more here: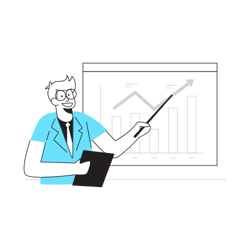 Use Visit to help speed up your post-Covid recovery
We are passionate about performing arts and hope the future will be bright for all involved in the entertainment industry. Every small action that enhances your customers' experience and takes advantage of the profit margins available is important. It's time to make the most of it.
Book a demo and learn more about how easy it is to integrate Visit at your venue.